The pendulum has a vibrant power and is a natural crystal that carries divine tools to help detect the energy blockages in the body. As a human, we undergo multiple blockages in our body but cannot recognize them. The best way to overcome negativity and blockages is using pendulums, the best and most natural therapy. Having said this, let us proceed further and discuss different types of Reiki pendulums used in Reiki therapy and how they help maintain a proper balance in our body.

Different Types Of Reiki Pendulums
Gemstone/Crystal Pendulums
The gemstone/crystal pendulums comprise actual gemstones, semi-precious gems or natural crystals that carry effective energies and divine power inside the stone. The force through which the pendulum swings stronger is only due to the divine energies inside the pendulum. While undergoing the therapy, the questions are answered more clearly and have a practical and more functional result.

Gemstones are known to be one of the most-purest forms of energy if used and appropriately cleansed. These crystal gemstones are available in different shapes, sizes, and colours. Further, which form of gem or crystal is ideal for usage depends upon the chakra and the gemstone. Ideally, a significant method needs to be understood when using gemstone/crystal pendulums.

Metal Pendulums/Brass Pedumums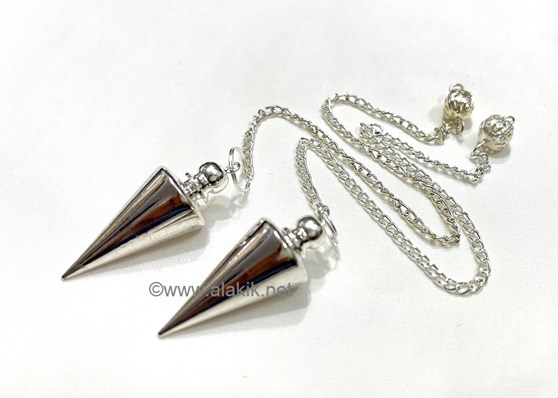 The metal pendulums are made up of brass, chrome, pewter, alloy, or steel.
These pendulums are the second-best pendulums with effective vibrations after gemstone/crystal pendulums. Metal pendulums hold the vibrant, magnetic energies that many of the metals provide, positively impacting the users as the swing for these pendulums is stronger. With proper usage and the cleansing method, the response of queries with positive answers is received. Metal Pendulums are available in different shapes, sizes, and colours.

Wooden Pendulums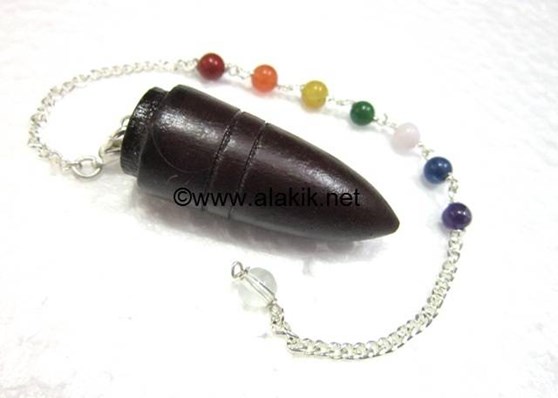 The art of making a wooden pendulum is designed and shaped using various wood blocks and is hand-crafted. Since it is designed with wood, it is not considered the best medium for pendulum use. The core reason is that it does not carry that amount of energy, which is effective and helps swing the pendulum to and fro.

Final Words:
These types of pendulums are available in proper and thorough reiki sessions. The next step is the selection of these pendulums, and it is entirely based on the blockages the human body faces. Hence, the ideal way here is to select the correct pendulum set with us at Alakik Universal Exports, as we would be assisting you more accurately to define which pendulum is ideal for you and your Reiki sessions.