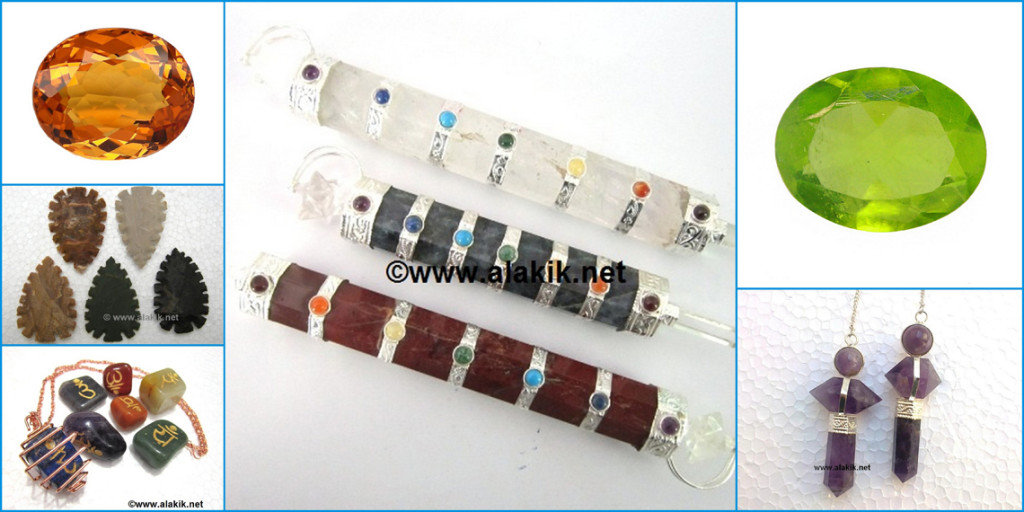 Precious stones and semi precious stones are known to be popular in each and every corner of the world and their craze amongst the fairer sex has just noticed an upward graph! These precious stones or healing stones have been in demand from old age where people use to take it as curing material and it definitely is considered the same even today.
Talking about one such stone, amethyst, it is a violet variety of quartz that is majorly used in jewelry. History goes with saying that amethyst is a stone that protected its owner from drunkenness. Hence, the Greeks during ancient times followed this and wore amethyst as well as made drinking vessels decorated with it by believing that it will prevent them from intoxication.
Obviously not with the intention as people had years ago, these amethyst stones have become quite popular form of jewelry and people buy it to adorn themselves, to add beauty and charm to their looks! The amethyst stone is available in different forms like healing stick, arrowheads, necklace, pendulum, for Reiki purpose and much more.
Talking about today, people find it difficult to find such requirements easily and tend to make long searches for the same. But for all these people, here's a one stop destination that will cater to all such requirements: Alakik‌ ‌Universal‌ ‌Exports‌ ‌! Yes, present in India, Universal Exports ensures the people worldwide to fulfill their every stone requirements easily.
If you are looking for wholesale amethyst angel, chakra amethyst healing stick, amethyst arrowheads, amethyst arrowhead necklace, amethyst spinning merkaba pendulum, amethyst ball pendulum, amethyst Reiki set or any other wholesale amethyst products – all your requirements will be immediately sufficed with one and only Universal Exports. Yes, all you need is to identify your requirements and communicate the same to Universal Exports. They, in turn will manage all your orders in no time and will render you with a timely delivery – be it in any corner of the world. Universal Exports is mainly into exporting and hence is popular for carrying out export orders by catering to wide spread clients across the globe.
So, come here at Alakik‌ ‌Universal‌ ‌Exports‌ ‌ without wasting time for searching other options, and make a list of all your required amethyst stone products as well as other healing stones that you wish to have to solve your personal or social or health problems. Universal exports assure to provide your every requirement with assured products and timely delivery. So what are you waiting for? Just place your order and make your living a healthy and a happy one! For more – https://www.alakik.net/chakra-healing-sticks