Metaphysical crystals have been there on the planet even before human came into existence, and have been a resource to the formation of the earth. With development of society and human thriving ahead to create a better life these crystals have been part of human desire for long, adoring the beauty of fingers to other body parts, reflecting an essence of pristine, class and status.
All these reflection have been carried out using crystals for thousands of years now, without even having a clear knowledge about how these crystals have been aiding mankind for generations.
Ever wonder why peace of mind is not directly proportional to wealth even though we stride everyday to achieve more of it. Because we forget the greatest wealth that we have is our own body. To ensure you achieve the peace of mind and a healthy body we have been striving all along to bring you the best quality metaphysical crystals at a wholesale scheme, that not only make it easy for you to achieve it, but also ensure that you feel supercharged while you take a walk with our metaphysical crystals down your daily life.
Take a peek down the window of our body and open up to the power of supercharged healing with our metaphysical crystals: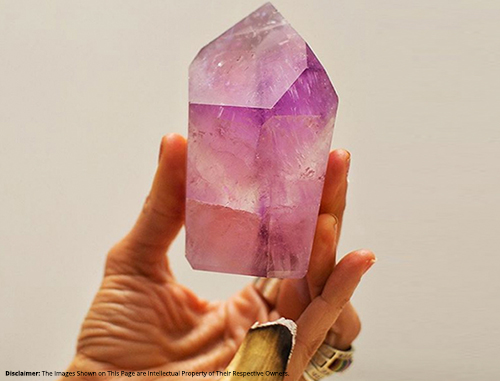 Clearing: Metaphysical crystals works as a magnet to pull out all the negative energy surrounding you and provide you with an essence of cool breeze and creates a Garden of Eden that will help you focus and take great positive strides in your life. This also ensures that you have your peace of mind at home, at work and in every aspects of your daily routine.
Energizing: Nature provides us with all that we need for the very essence of life! Sunlight likewise other than providing with mere vitamin D can be used in a more eccentric way to energize your mind body and soul, for that all you need is a metaphysical crystal. When sunlight or deflected light of sun from the moon hit the metaphysical crystal it creates a positive radiation around you that not only rejuvenate your neurons but also helps in a smoother blood flow, that in turn keep you energized throughout the day and let you walk that extra mile you always dreamt off in your daily life.
Balancing: Too much of anything will spoil the food! Metaphysical crystals help you keep and maintain a healthy balance of energy in your daily life that will help you to get proper rest and peace in your day to day life, and allow you to take more clear and positive decisions which used to lay in the shadows of crowded mind earlier.
Reborn, rejuvenate and break free with the supercharging essence of metaphysical crystals.
Take a look at our exclusive healing products:
Crystal Quartz Pranic Diamonds: https://www.alakik.net/crystal-quartz-pranic-diamonds-20-30mm
Crystal Quartz Chakra Disintegrator: https://www.alakik.net/crystal-quartz-chakra-disintegrator
Black Agate Diamonds Energy Generators: https://www.alakik.net/black-agate-diamonds-energy-generators
Black Jasper Disintegrator: https://www.alakik.net/black-jasper-disintegrator
Mix Gemstone Pranic Diamonds: https://www.alakik.net/mix-gemstone-pranic-diamonds