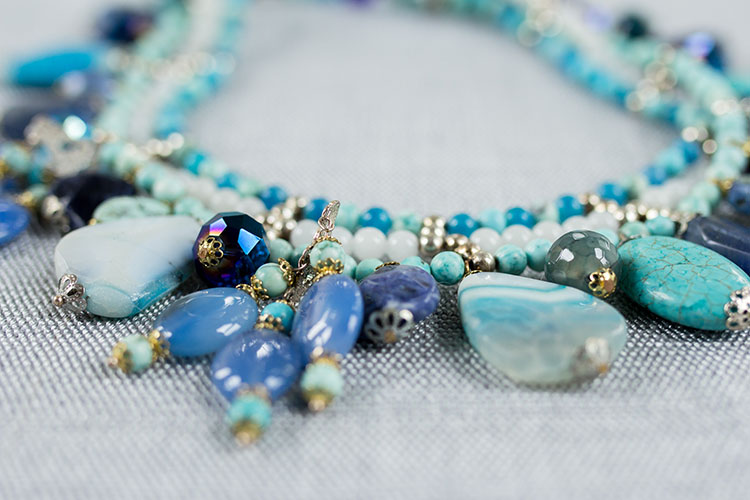 All that glitters is not gold but it definitely is eye catchy for sure. As we all know, nature has bestowed us with different kinds of precious stones having unique specialty in each one of them. Adding beauty and charm, these precious stones have kept on wooing the fairer sex since decades.
With all the love that these precious as well as semi precious stones are getting from women all over the world, it really proves that surely, along with diamond, any precious stone is a girl's best friend.
These semi precious stones, known as gem stones are a portion of minerals which are either refined or in cut form and are further used to create stunning jewelry. Moreover, one can even find organic resources that are not minerals but are still considered as gem stones and are used in making jewelry. Like, for instance, we get jewelry made from jet or amber – the stones that are not minerals and still considered as gem stones.
Talking about the difference between the precious and the semi-precious stones, diamonds, rubies, sapphires and emeralds are considered to be the precious stones and the rest of stones that are available in today's time fall under the category of semi precious stones.
The stone jewelry has a great demand in today's modern time. With fashion being followed so strictly by the mass, women tend to shop accessories that satiate their fashion thirst! Presence of numerous colorful and designer stone jewelries, women started possessing the ones that went best with their dresses and in no time, the demand for such stone jewelry went up to skies.
Sufficing the need of these fashionista mass, Alakik‌ ‌Universal‌ ‌Exports‌ ‌ makes it a point to provide a really large collection of these semi precious jewelry that can woo them totally. With different stones – their color and designs being available easily, Universal Exports has become a centre of attraction for all the ladies out there!
So if you are the one who is in search of such impeccable gem stones, the one stop destination is Universal Exports that will serve all your stone jewelry demands under one roof! It's time for every woman to pull up their socks and hit on to Universal Exports for crafting an awesome collection of the stone jewelry of today!
For more information : http://www.alakik.net/productlisting