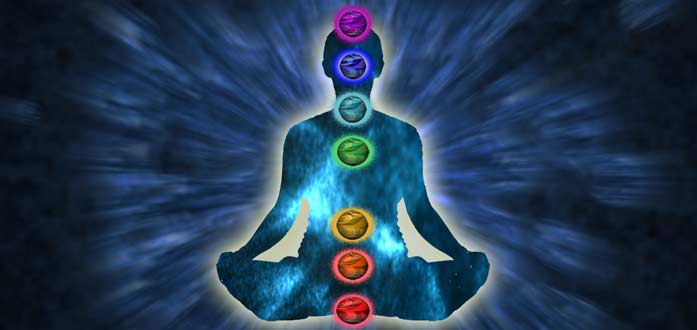 Have you ever experienced some different kind of energy when you suddenly walked into a room or silence of a library, the buzz of a concert or the love and happiness that comes with a wedding ceremony? Well, in the 60's and 70's, these feelings were considered as a vibe which has now been altered and known as energy! Anyway, be it a vibe or energy, it's all the same thing as these are the waves of energy particles that vibrate at different frequencies. And to be more precise, this energy is not just because of the location, it is within us as well.
This is so true that every human is filled with spiritual energy that is generated from the food we eat, emotions we feel or the thoughts that strike us. The ratio goes in a way that more the vibrations our body feels, healthier we become! Hence, it is very necessary to have positive and uplifting thoughts as well as emotions that can support our health as well as our mood.
If you have noticed, you will know the difference of how you feel when you focus on problems occurring in your life and judging other people or their situations. On the other hand, think about the goodness that has happened with you all your life. And now observe the change that how you feel. These positive and good thoughts have their own vibrations affecting your body emotions and hence contributing to your overall flow of energy.
It is hundred percent true that you will definitely feel light when your energy is flowing with ease. Imagine what and how happy life it would be if you remain in such an energized and a happy state! Basically, as a spiritual being, we tend to be in a state of ease, amusement and lightness unless we let the negative clouds hover around our minds and emotional bodies. If it happens so, we forget who we really are this situation makes our bodies to over react leading to complicated thoughts, heavy emotions and unbalanced actions. But, with this spiritual positive energy, one can reconnect to his true self by following the neutrality and wisdom, redirect the negative and heavy thoughts into positive and lighter ones, clear the emotions and shift the energy. Thus, if one is centered in is spiritual self, he can quickly and easily come out of the negative aura.
There are various spiritual energy tools that can make you feel and experience its existence. Some of the tools include centering, grounding, and aura, have your energy, and shift your energy. It is believed that operating more through our spiritual awareness can help us to easily shift our energy and stay healthy. If you are intending to have some spiritual energy through healing stones, the best and the premium dealer of the same is Alakik‌ ‌Universal‌ ‌Exports‌ ‌ that cater the healing stones requirement all over world. Get connected with Alakik‌ ‌Universal‌ ‌Exports‌ ‌ and learn more about what and how healing stones can help with the spiritual energy to stay fit and lead a healthy life.
For more visit : Alakik‌ ‌Universal‌ ‌Exports‌ ‌