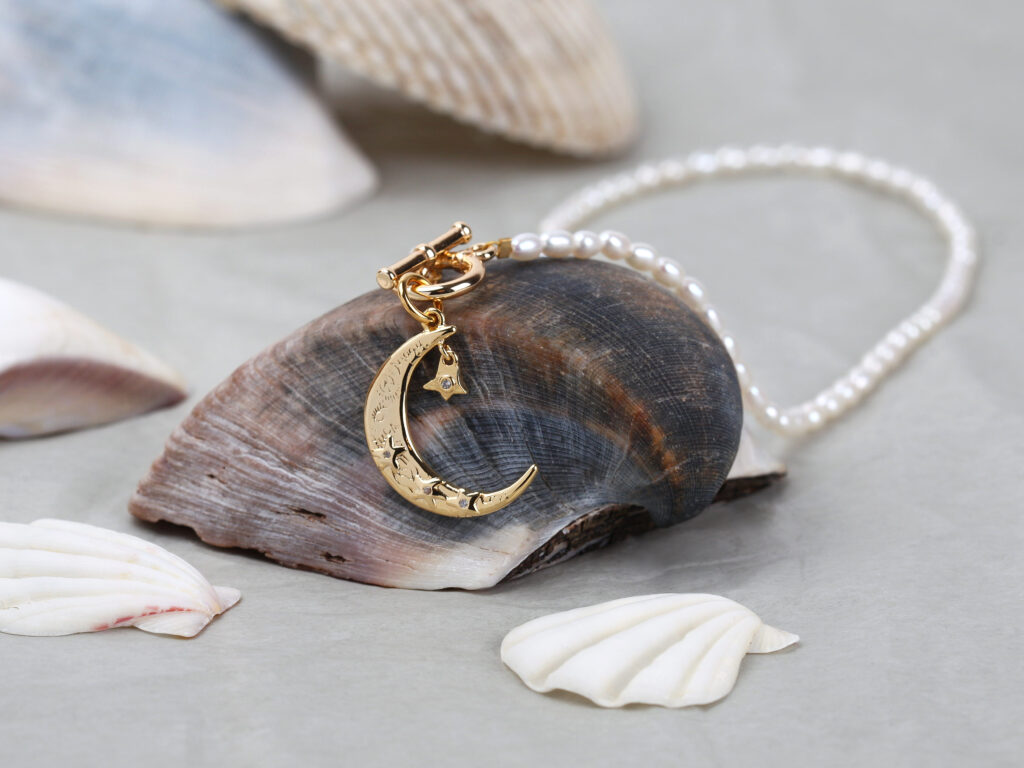 Every one of us dreams of touching the moon once in a lifetime. Dreams are meant to be fulfilled, but getting near to moon is not a viable option for many of us. But that does not imply a person cannot see or hold a moon. When we discuss the moon, the idealistic way that strikes us is none other than adorning these beautiful and elegant Crescent Moon Pendants or these Crescent moon.
When nature gives its best to a human, it is the responsibility of a human to take care of the gift showered by our disposition. Many of us might have heard about Crescent Moon but would only be familiar with it a little. Hence, today in this blog, we are discussing the Crescent Moon and its meaning in spiritual terms.
For centuries, we have all heard about the magical power and magnetic strength of the magic of the moon. It is a celestial energy that fills an individual with the power of gentle and subtle positive vibes to enlighten inner peace and strength. It gives us hope to stand in all thick and thin times and pull them off with a positive attitude. While discussing the moon has isolated beauty with inspiring stories and varied symbolism across cultural traditions.
As per ancient culture and traditions, the power of the moon bestows us with its magic and helps us overcome our darkest nightmares. Having said this, we would like to share some facts about this beautiful Crescent Moon and how it is symbolized as jewels and saves us from negative thoughts.
How Crescent Moon Symbolises in Jewelry.
The moon's power is commendable and has a definite meaning to it. The moon holds an important place in our lives, and it is in the form of jewelry. The moon's feminine energy cannot be compared with any other thing, and adorning them as jewelry is a far and beautiful idea to add charm to our beauty. It helps build our inner peace and share it proudly with this world.
The more simple the stone looks, the more it has power and strength. Anyone can adore this beautiful stone in the form of a crescent moon pendant or any form of jewelry. Its core strength is to amplify its power and symbolize the sign of gentleness and intuition. Also, a fact is that moon itself is the strongest and the most energetic source for charging your gem-based jewelry.
Let us further discuss how it symbolizes the spiritual way and how effective it is.
Spiritual Symbolism of Crescent Moon
If discussing the spiritual symbolism of this beautiful gemstone, here are some reasons why people should adore this in the form of jewelry.
Divine Femininity

Enlightenment

Fasting

Moonstones

Luna Rings

Tsuki Wand Pendant Necklace

Lunar Love
Are you looking to add the collection of this mesmerizing Crescent stone to your collection? Get in touch with Alakik, as we are the one-stop destination to help you get your order booked for this elegant Crescent Moon in various options and your requirements. Contact us today!