Crystal wands are vital tools in spiritual rituals. Since ancient times, shamans and metaphysicians have been using them for cleansing, healing, and purification. Crystal wands, made from various materials, focus and direct energy through their tips in one direction. While crystals occur naturally in cylindrical or wand-like shapes, today, artisans shape and polish most crystal wands.
The wands can be long or short, with pointed ends on one side, round on the other, or pointed ends on both sides. Even some wands are wider at one end and tapered at the other. The wands consist of different stones with unique energies and properties. Therefore, you might require more than one wand to invoke different kinds of healing.
A simple way of testing a crystal wand is to hold the wand in your hand. If you feel relaxed, it is an excellent crystal for you. However, if your breath shortens, try another crystal until you find the one that calms you.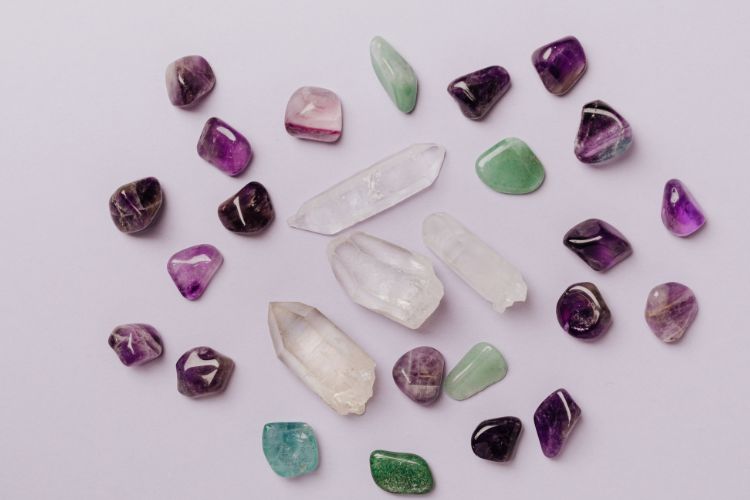 Another way of testing a crystal wand is through the pendulum method. The test involves standing and holding the wand in hand with your eyes closed and feet touching the floor. If you are tilting forward, it means yes.
Chakra Healing
You can use the crystal wands for healing and unblocking negative energies across your body's seven energy centers or the chakras. Using a chakra wand removes negative energy and restores harmony to the chakras. A chakra wand contains seven healing crystals, representing each chakra. If you need to unblock a single chakra, you can work with a crystal wand associated with the chakra.
Meditation
Using a crystal wand for meditation boosts your concentration and helps you understand your action from a spiritual perspective. Besides, wands are excellent tools that unite your mind and body.
Experts recommend using wands of higher chakra crystals responsible for activating the energies of the crown or third eye chakras. These wands increase intuition, clarify thoughts, eliminate confusion, and program your mind for quick decision-making.
Amplifying a Crystal Grid
Activate your crystal grid with a wand to amplify your intentions. From the central crystal, trace the grid with your wand and guide the energy flow within the grid. Remember to focus your mind on your intention and repeat your mantra to reinforce your intention.
Massage
Cylindrical wands with a round end are excellent tools for massaging, as they draw out any negative energy and ease tensed muscles. Massage the spinal zones of the hand in yourself or on someone else.
Overall Healing
Crystal wands are ideal for general health and well-being. Experts believe that healing crystal wands increase your physical energy and melt any blockages in your organs.
Alakik is a leading manufacturer, exporter, and wholesaler of different types of semi-precious agate stones and new-age healing supplies. We are also a premium wholesaler of healing stones, new-age healing crystals, reiki crystals, and metaphysical crystals. With the expertise and knowledge in this field passed down from generation, we can detect and differentiate good crystals from bad ones. If you are looking for healing crystal wands, do not hesitate to contact us today.